Examples of a Mobile Search
Online Mobile App users can do a Mobile Search

Mobile Search is a feature that enables mobile users to display a list of forms submitted by themselves or other users and, if configured, incomplete ProntoForms Teamwork-enabled forms. A user must be connected to a network to perform a mobile search. to access their team's submitted forms from the ProntoForms server. They can access their team's completed forms, or incomplete ProntoForms Teamwork

ProntoForms Teamwork is an Enterprise tier feature that enables mobile users to transfer incomplete forms for other users to complete as part of a multi-user workflow. This can be useful for jobs that require someone else's expertise or that span multiple shifts.-enabled forms. This topic includes different examples of how companies can use the Mobile Search feature as part of their workflow.
Info:The term submitted forms includes both completed forms and ProntoForms Teamwork-enabled incomplete forms.
Supported on the Advanced and Enterprise tiers:
Search for incomplete
ProntoForms Teamwork

-enabled forms submitted in the past week (

Enterprise

tier only)

As part of a workflow, junior workers sometimes submit forms as incomplete when they require senior workers to complete them. A company asks their senior workers to check daily for recently submitted incomplete forms that they can claim.

Senior workers can use the Mobile Search to filter for Incomplete (To Claim) forms that junior workers submitted in the past week, as shown in the following examples.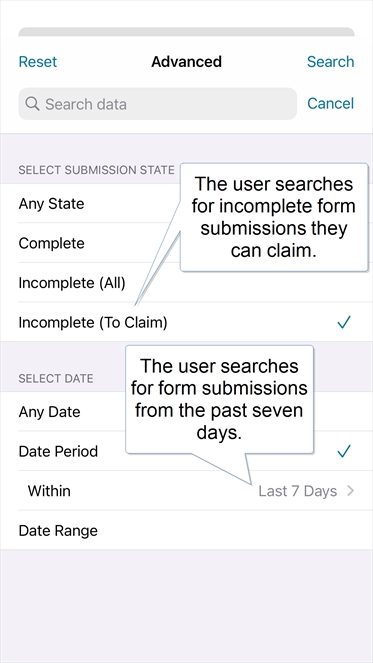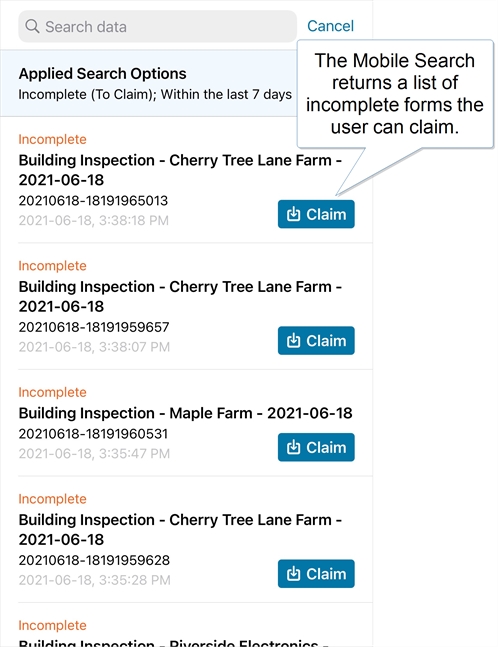 Search for the latest completed inspection for a specific customer
Inspectors must often review the work that other workers completed at a site. For example, a security compliance company makes semi-annual inspections for different customers. The designer of the inspection form configured the form submission name to include the name of the customer.
When a user performs a semi-annual inspection, they must search for the most recently completed inspection. To do that, they can use the Mobile Search. The following examples show how a user searches for complete submitted forms from the past six months for their customer.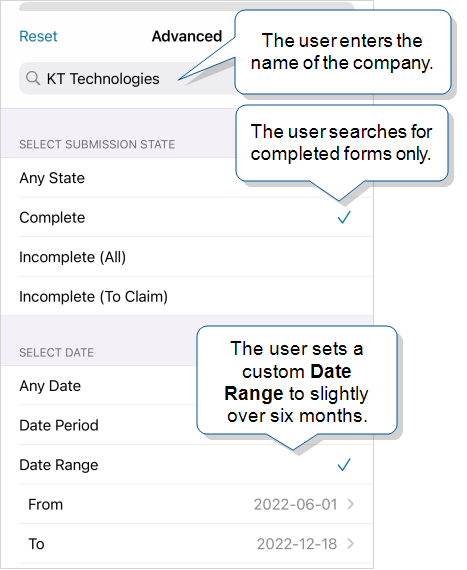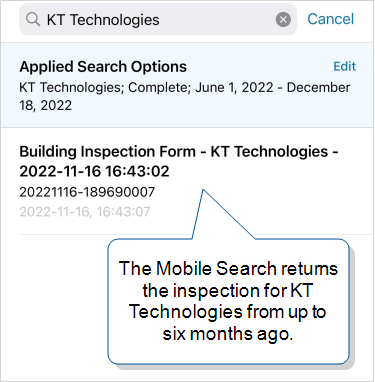 Search for all recent work completed for a customer
When workers receive an emergency call for service, they must be aware of all the recently completed and ongoing work for that customer. Form designers assist by adding the name of the customer as part of the form submission name.
Workers can use the Mobile Search feature to search by customer name. They can apply filters to search for forms in all states from the past 30 days, as shown in the following examples.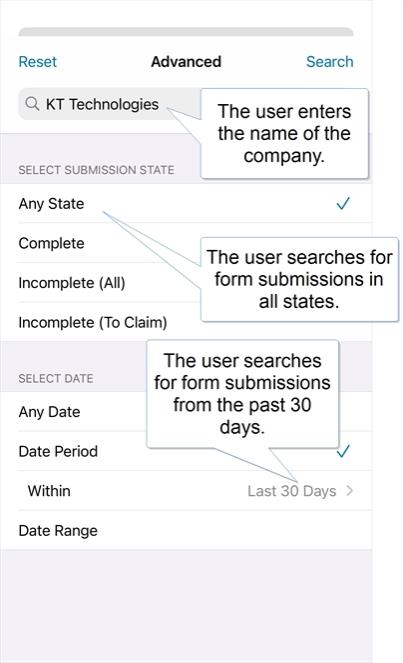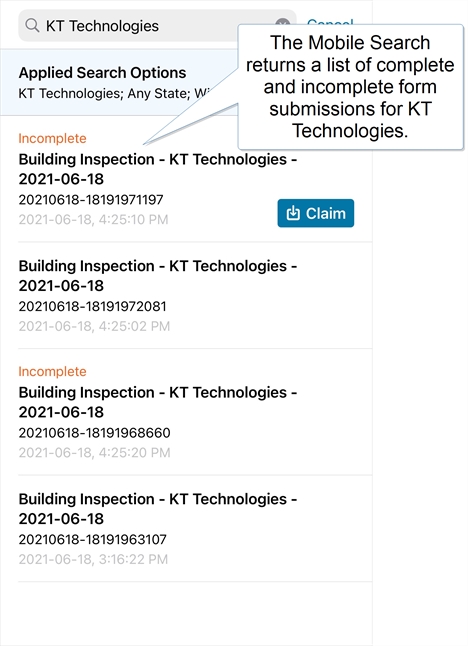 Related topics